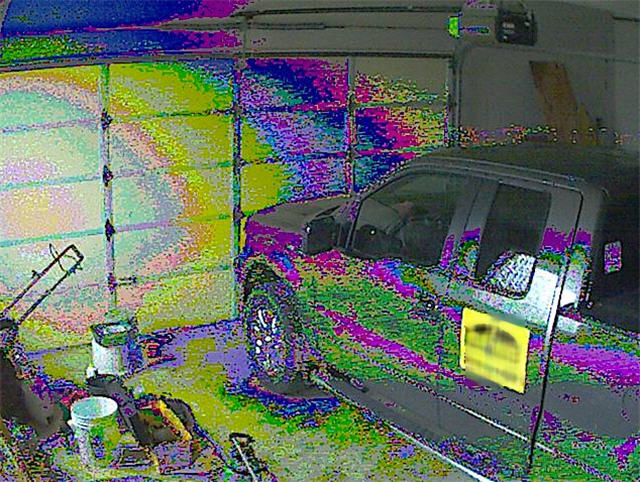 Making Use Of Worn Out Network Camera
Call me a packrat, but I hate to throw anything away that might have a use, including an old Axis M1031W IP Camera whose color image is skewed out of whack.
As you can see in the image above it's not only a lower resolution camera from days gone by but it could end up being pretty tough to ID a bad guy from the image.
It had been sitting on the shelf for some time after replacing it with the Foscam R2 Network IP Camera we reviewed here.
One day I was about a block down the road, deep in thought, and couldn't remember if I closed the garage door. Now, I will admit, there have been times I actually turned around or just threw it in reverse depending on how far away I was just to double check.
Then it hit me…
I've got that old Axis WiFi IP Camera with the bad image that's still good enough to show me if the garage door is closed or not, right?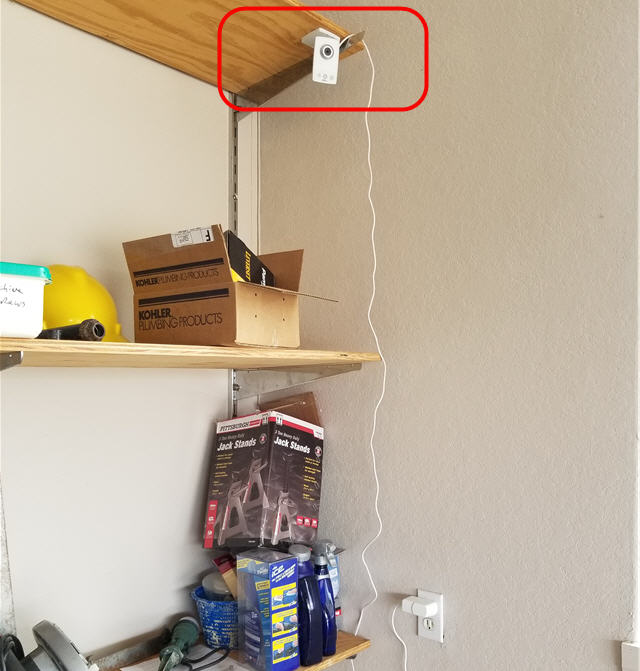 All I had to do is find a couple of small screws, edit the configuration for the new IP Address and to shut off the LED (doesn't burn much juice but why not save a penny here or there?) and add the camera in my tinyCam PRO Android app.
You can see I have the camera mounted "upside down". With most of these cameras there is a configuration option to "flip the image". Well, with this particular Axis camera, I didn't even need to do that, just rotate it around on the mount.
Network cameras have been a passion of mine for many years now, and while I started out with Axis because I thought they were the "go to" name that would mean quality, I never found them to be up to speed security wise, image wise and over priced besides.
Later on I found that they didn't last all that long for the price, either.
Nonetheless, I use what I've got while it does the job then evaluate what's on the market when I have a new need.
Amazon.com is still the go-to for buying network (IP) security cameras and getting the best price, fast delivery, and great service (like when a WiFi camera comes missing the antenna!). Verified user reviews are your best friend.