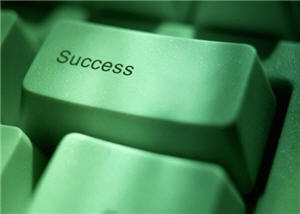 I just finished up a blog post over at Learn To Make Money (Online) that highlights the new 30 days to success training program over at Wealthy Affiliate.
I have been a member of Wealthy Affiliate for several years now and count that as one of the big 'keys' to learn internet marketing for me.
The Wealthy Affiliate forum is also where I have met some of the most successful internet marketers like Travis Sago and Jennifer (PotPieGirl) Ledbetter.
These contacts became invaluable when I launched my own product (CBSaleTracker). Dave Bocock, the creator of the 4 Day Money Making Blueprint, is another successful online guru (and great trainer, by the way) I met in the WA forums.
Dave helped me launch CBSaleTracker with an absolute boatload of sales, then later Jennifer and Travis promoted the product also.
The thing is, every time I have had a question about some aspect of internet marketing I can head over to the Wealthy Affiliate forums and ask. Doesn't matter, day or night, there are people there.
Are they all night owls? No, although some are!
Wealthy Affiliate has members from around the world. At midnight my time the folks in the UK and Europe are just getting up for the day. Members in Australia and the Far East have an entirely different schedule as well. There are always people online at the forum, willing to share their knowledge and expertise.
If you have been looking for step by step instruction to get you going with an online business – whether for a brick and mortar business, an online product you have, or if you want to make money online promoting other people's products – check out the 30 Days To Success post.