SURTA2200XL Online UPS Has Zero Switching Time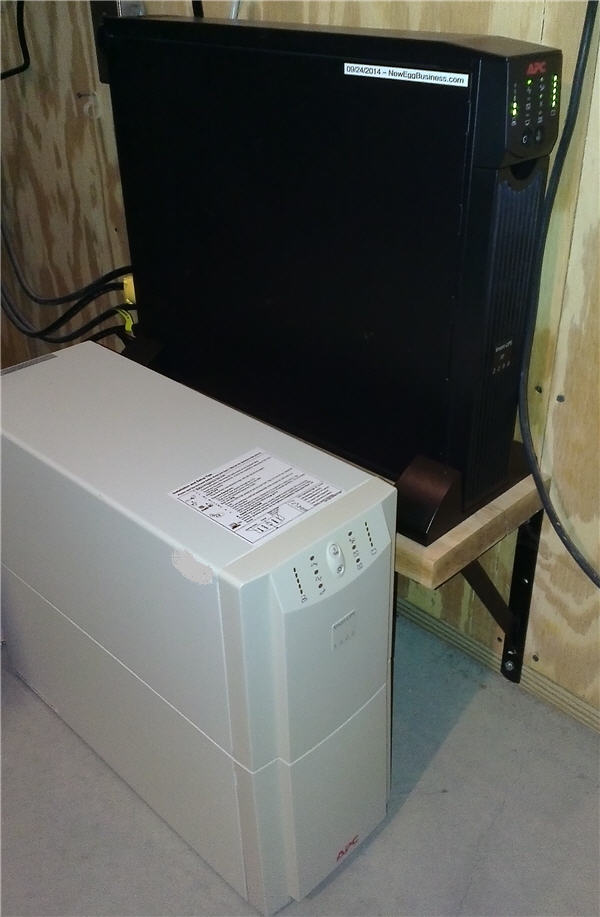 We bought a new APC SURTA2200XL Online UPS to replace the 14 year old SU3000NET we had in the office since 2000. Since there are some important differences it seemed appropriate to do a video review of the new replacement.
The SU3000NET was superceded by the SUA3000; but we had a couple of reasons for choosing the SURTA2200XL:
For maybe $100 more we could get the 'online UPS' instead of 'standby UPS' meaning that your devices are always running on the battery so no switchover occurs at a power outage or what is maybe worse, brownouts or 'flickers'. Every once in a while you will see a device hard reset during a standby UPS switchover.
Since we have no CRT monitors anymore, more efficient hard drives and many hard drives replaced by SSD's our power consumption has decreased; meaning a 3000VA was not needed. Why pay for, carry, or have replacement batteries cost more than necessary?
That SU3000NET is a beast, weight-wise. The SURTA2200XL can actually be carried by one person without hurting himself.
The new unit has fewer outlets than the older one, but we use distribution bars anyway. The only complaint is that they are closer together as well (see the video).
Is APC The UPS Brand To Buy?
Over the years we have worked with Tripplite (a good brand) and other more esoteric models that had cool sounding features, but we always came back to APC, now owned by Schneider Electric. Most everyone has their batteries manufactured in China these days, but some have better quality control than others.
APC batteries seem to do better for us, overall.
The SU3000NET made it all those years on 2 sets of batteries which both lasted about exactly the same length of time – about 7 years.
7 years on UPS batteries is incredible!
Where To Buy APC UPS?
When it comes to buying a UPS, consider freight costs! These things are heavy, so freight is significant. It's either built into the price when the vendor offers free shipping or it's a big extra. Make sure you compare apples to apples.
We bought this APC SURTA2200XL at NewEggBusiness – click here
But prices vary, so check around.
Always compare at Amazon too – click here
SURTA2200XL Review Video