Raw Computing Power In A Compact Package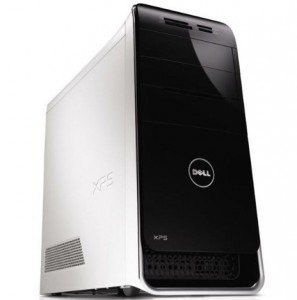 Looking for a new, POWERFUL desktop computer? This Dell XPS 8700 has all of the latest toys with the ultimate in performance – and we can show you how to buy Dell computers at 20% off!
When we buy a PC we buy one that will last a long time. If you don't have money to throw away every couple of years on another crappy PC then buy quality – it does NOT have to cost that much more.
IF, you know how to get the best price!
Our desktop PC's last 5 years or more, and that's typically without upgrades – upgrading a PC can extend that life even more.
Why You Want Your PC To Last
Making your PC last is not JUST about saving money, though that's important to us, our friends and our clients.
It's also about the HASSLE of moving to a new computer, often with a new operating system. It can set you back weeks of full productivity, and you may even lose the ability to run one of your favorite or key software programs besides.
If you are hiring someone else to make the transition for you, that hassle is not just time but even more money.
Why We Bought A Dell XPS 8700
The Dell XPS 8700 has the latest features we wanted, like i7 core Intel processor, we could get LOTS of RAM (8 – 24GB, we chose the 24GB for very little extra), USB 3.0, bluetooth, WiFi & Gigabit networking, even mSATA for caching of the 2TB hard drive (running 7200 rpm, like it should).
We are actually going to swap out the 32GB SSD for a 480 mSATA SSD and run entirely on SSD like we have been doing for years – ultimate SPEED!
With a 460watt power supply, you should be able to have extra hard drives internally if you want to also.
What It Does Not Have That We Wished It Did
One thing missing – to us – is a firewire port. Many cameras offload data via firewire and have not all been thrown out and replaced!
Another nice feature would be external SATA for fast data transfers to devices without USB 3.0.
In the pic at right you will see an onboard HDMI port that is disabled and plugged with a Display Port video that is available.
The "discrete" video card is an NVIDIA GeForce GT 635 with DVI-I, HDMI and VGA ports.
Why Windows 8.1?
This PC came configured with Windows 8.0, and a free upgrade from the store (3.2 GB download!) got us to 8.1.
Windows 8 sucks badly with the tile interface, but we'll show you in a video how to get the start menu back with a free add-on.
Windows 7 is pretty solid, and if you want to get that instead, no one here will hold that against you. We need to get up to speed on Windows 8 because that's what so many people are getting on their new computers and will try to have some helpful videos.
Also, Windows 8 under the hood does have some good things going for it and we want to be taking advantage of those.
Dell XPS Review Video
Here is a quick video showing the outside and inside of the Dell XPS 8700
How To Save 20% Buying A Dell PC
In days past, one could often configure a PC to buy on Dell.com and then call up a real person at Dell and connive a much better deal.
With this particular purchase, calling them did nothing – in fact, the guy I got on the phone was a jerk.
And the unit came with Free Shipping anyway, so I wasn't trying to get that.
After striking out on the phone, though, I decided to try the chat box at outlet.Dell.com where I was buying the computer.
Pay Dirt!
The guy I chatted with offered me 20% off, still free shipping and all I had to do was let him email me an identical configuration with a link to buy that expired in about 90 minutes.
Done!
Saved 20% off of a $979 computer which equates to OVER $208 including the sales tax.
Sweet.