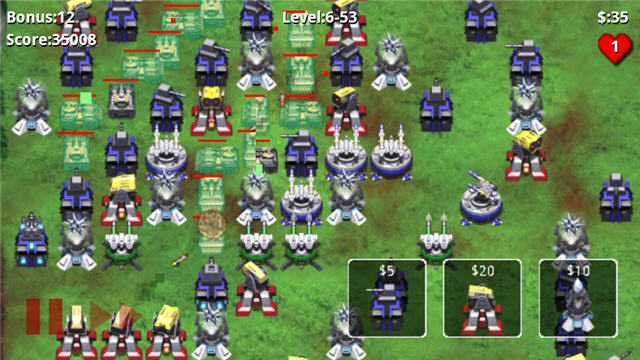 I have tried a number of free games for my Android phone and so far I believe that Robo Defense is the best. Yes, they offer a paid upgrade version, but the free version is not only addicting but will give you hours of play before you bump up against the limits of the free version.
No, I haven't played Angry Birds, it sounds too stupid.
Although, personally, when I first saw Robo Defense, a tower defense strategy game, I thought it sounded boring. Wrong.
Coming up with strategies to out smart the game is awesome fun and even intense. There are tricks to excelling at the game that I didn't check out right away and caused me to lose at lower levels longer. The thing is that you get bonus points, and you want to "spend" those when you can to upgrade your abilities.
There is an excellent Robo Defense Strategy Guide I found already, so I won't just rehash all of that here.
If you don't have the best free Android game on your phone yet, select the app market on your phone right now and search for Robo Defense, free version, then tap 'install'.
You'll thank me later.
– – –
Listen to this post on Audioboo: