Java Application Won't Run – Fix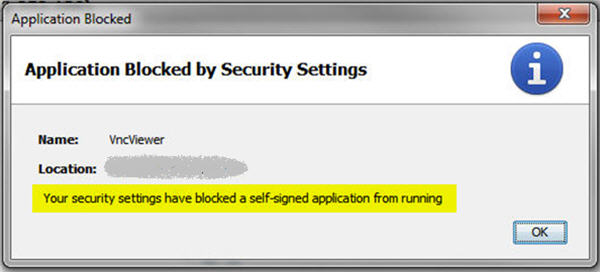 The other day I was trying to setup a VPS and the first step in getting it ready for Windows Remote Desktop (RDP) access required logging in with VNC.
For a variety of reasons this VPS was already taking much more time to get setup than it should have so imagine my frustration (OK, a little anger, too) when I saw this error message "Your Security Settings Have Blocked A Self-Signed Application From Running".
MY security settings? I don't think so.
Turns out that I followed the suggestion to update Java prior to attempting to run this VNC Viewer Java Application and that's how I came up against some additional "security" error messages.
You can read about those here.
While we're at it, here is the error dialog that follows even after you "fix" your security settings: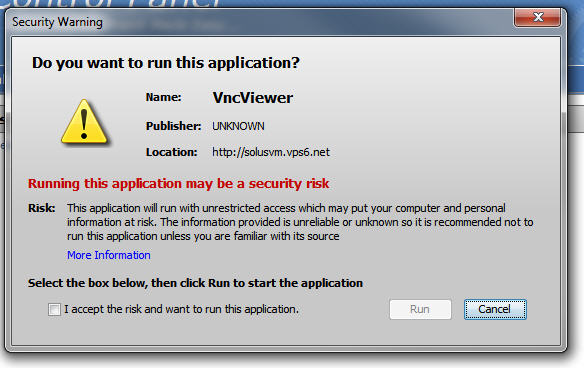 Watch This Video To Fix Your Java Security Settings
See how easy it is to fix this problem in the video below.

Note that you can always "undo" the "fix" if you no longer need the application, but I don't see why you would need to worry about it.