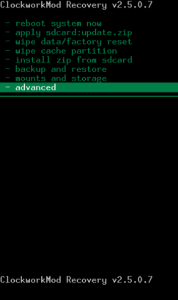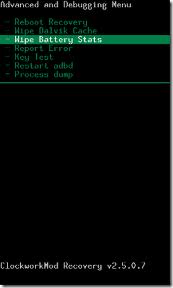 Here is yet another reason to root your android phone and install ClockWorkMod recovery. When your battery usage seems to be excessive, it could be an app draining the battery, but it also could be that you need to wipe battery stats.
You will note that there is a confirmation message that warns you this cannot be undone. Why that would be a big deal I have no idea.
I'm not interested in charts and graphs of historical data, I just want my phone to run as long as possible on a charge and show me an accurate indicator of how much charge is left at any given time.
Here's how to wipe battery stats:
Charge your phone over night so you get it completely charged.
Right after you unplug it, run the Droid X Bootstrapper App. Alternately, if the phone is powered off, you can initiate this upon boot up on the Droid X by holding the volume down button while you press the power button. When you see the Motorola logo you can release the power button but continue to hold volume down until you see the ClockWorkMod Recovery screen.
Select Reboot Recovery (see image below) and boot into Clockwork
When your in Clockwork scroll down to "advanced" (using volume keys) and select advanced (with camera key)
Then select 3rd option down "wipe battery stats."
You will get a prompt "Confirm wipe? THIS CAN NOT BE UNDONE". Scroll down past several "no"s to get to "yes".
Press power button to back up a screen.
Select "reboot system now" by pressing camera button.