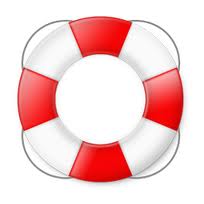 Online Backup is an inexpensive, effective solution to computer backup. Most prominent online backup services offer free trials, some without even requiring a credit card anymore and a few will give you a modest amount of online backup storage free for life.
If you hang around my support forum much, or see all the comments on my data recovery videos, you will see how many people have lost data needlessly.
Many have a sad story to go with it, like the last photos of a now deceased relative.
It just doesn't have to be.
Backup that is not automatic just does not happen
One of the best things about online backup services is that the software you install on your PC to backup does so automatically, even emailing you the success or failure of the backup job.
In my (nearing) 3 decades of computer experience, it is my observation that any backup that is not scheduled to happen automatically simply does not happen; at least not on any kind of a regular basis.
And many times I would witness a situation where they had some form of backup but never tested it to make sure they could actually restore a file, only to find out that they could not because the backup media was damaged or the backup software failed with no automatic notification of said failure.
Online backup solves all of those problems.
Simultaneous local backup
If you want an even better backup option, some online backup services, like Mozy online backup, will simultaneously backup your computer to an external USB hard drive and their remote servers. You have data at your fingertips for convenient restoration of large numbers of files yet also have the peace of mind in knowing that another online backup resides far, far away in case of natural disaster, fire or theft.
Online Backup Free Trial No Credit Card Required
In the past, two things prevented people from signing up for a online backup service free trial:
They had never heard of the company, and many had weird names.
They did not want to have to give this company they had never heard of with a weird name their credit card information before they knew whether the whole thing was legit.
Now, though, in addition to the companies I recommend being backed by even bigger names with good long term reputations, the data is encrypted BEFORE it ever leaves your PC. Not having encryption should have been the #3 reason (years ago), but most people were not concerned about that – even though they should have been.
But that issue is resolved.
And guess what? Now the credit card issue is resolved also, because neither Mozy or Carbonite require a credit card for their free trial anymore.
I recommend these Online Backup Services
Mozy – The Mozy home online backup provides 2GB free forever for personal use. If you need more than that, it's under $5/month with discounts for 1 or 2 years. For business use, see Mozy Pro.
Carbonite – This is a 15 day free trial, no limit on size, but only for 15 days. After that, pricing is similar to Mozy, at $54.95 per year.
The thing about these both are that they do NOT backup network shares like from a server or your home NAS. If you are looking for business online backup or need to backup shared folders on a server, then look into Mozy Pro.
Whether or not you have lost data before, there is no reason to lose data in the future. Online Backup is a mature business, it's reasonably priced and easy to use. Check out one of the free trials listed above right now.