Restore ToolBars In Acrobat And Save Initial State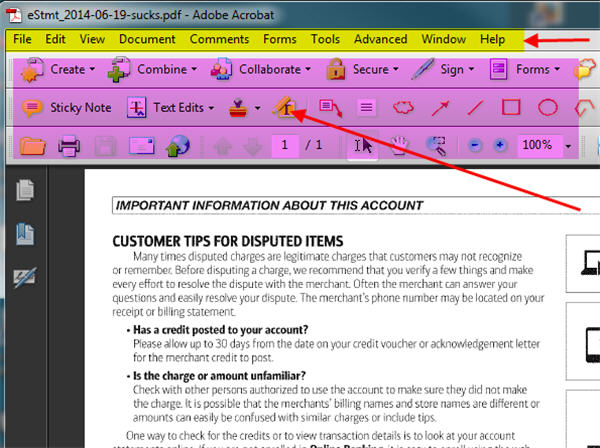 A new credit card with a major Bank in America brought me some initial frustration when I went to download my statement and then use markups to help reconcile it.
The Menu Bar in Adobe Acrobat was gone, and there were no toolbars either!
Thinking it was a fluke I waited until next month before calling up Jason Statham to hunt down and "educate" the individual(s) involved in this idiocy..but every month it's the same.
Fortunately I know it's a quick fix: F9 for the menu bar and F8 for the toolbars; but even that does not save the state of the toolbars for when you open it next time, even if you save the document.
Watch this video to see how to change the initial state of the toolbars and put them back where they belong!