Download Tax Software, Physical Package From Amazon!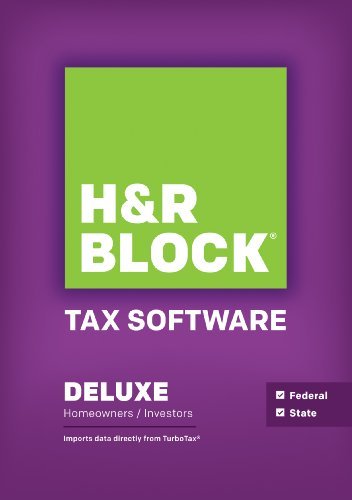 A few weeks ago I posted this video when TurboTax had all of that negative press from misleading their customers and then came the security issues with a couple of states and now even reporting excessive scam returns from people hacking the TurboTax accounts.
In fairness, I wonder how good of password those users created?
Either way, TurboTax has burned me years ago and I switched to H&R Block tax software download for 2014 the same as I have done for many, many years.
Save Even More At Amazon!
Since that last post, I have found that you can save even MORE money by buying through Amazon here.
At Amazon, you can either download the tax software immediately – PC version, Mac version or BOTH version – or you can have them send you a physical CD and right now I'm seeing that offered with free freight on orders over $35.
I know someone who just ordered the physical H&R Block 2014 tax software CD on Friday evening and it was delivered today on Monday.
A Little Straight Talk
If you read the reviews on Amazon, you will see a lot of people who are NOT happy with H&R Block. Some of that is because of long hold times for support.
This stinks…but, I have seen long hold times with $5000 professional CPA software during tax season also.
And, let's face it, how many companies these days answer the phone, let alone let you talk to an INTELLIGENT person in a short period of time.
I personally have recently lost many days worth of my life on hold, bouncing between reps and getting very frustrated with a big name insurance company (thanks ObamaCare) and a very big name bank.
It's the way of the world, unfortunately.
Bottom Line
I think H&R Block is a good solution; it's not perfect. I think it's better and more trustworthy than TurboTax and it's WHAT I USE PERSONALLY for myself, family & friends.