How to Cure a Slow PC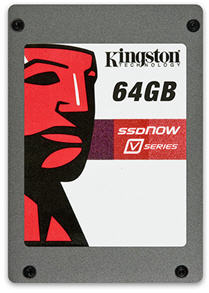 When you have a slow PC and want a cure that will speed up your computer the answer used to almost always be "add more ram". When computers are first released, the RAM for them is usually expensive so manufacturers under install RAM to keep the price down.

When you decide your PC is too slow and you are wise enough not to buy a new one to solve that problem, my advice is usually to use the Crucial Memory Advisory Tool and add RAM to your PC.
SSD's Replace The Slowest Part Of Your PC
The hard drive has always been the slowest part of your PC and the biggest bottleneck to PC performance. For years now, there has been little advancement in the performance of hard drives even as PC's have gotten more powerful.
The solution is to get rid of the hard drive!
SSD's (Solid State Drive) are bolt in replacements to the hard drive, only with NO MOVING PARTS! There are pretty much just like RAM in that they are just memory chips. No rotation speeds to worry about, no damage from jostling your PC, especially laptops, notebooks and netbooks.
The Problem
The problem with SSD's is that the price has always been high. That is being fixed, prices are coming down. The Kingston SSD drives in the V-series are now under $100 after rebate.
Another issue is that traditional SSD's slow down because you cannot defrag them. The new "TRIM" command works only on Windows 7 not XP and before, which will overcome this issue.
If you have Windows XP, then you may want to look into more advance (and expensive) SSD's that have other garbage collection techniques to overcome the lack of TRIM support.
Conclusion
SSD's will speed up your PC like nothing you have seen before. I upgraded to an SSD in an Asus Eee PC netbook, even though it is running Windows XP. It just won't get used enough to worry about lack of TRIM support.
Besides, I soon expect to upgrade to Windows 7 with it anyway.

Kingston 64GB SSD's are under $100 with rebate. 64GB is enough for most laptops, notebooks and netbooks for sure. Desktop users can KEEP their old hard drive for large file storage and use a 64GB SSD for lightning fast boot times, application launch times, and general Windows speed up.
Kingston 64GB SSD Desktop "Bundle". Includes mounting rails and software to clone your old hard drive.
Kingston 64GB SSD Notebook "Bundle". Includes external USB kit to install your old drive into and clone to new SSD.