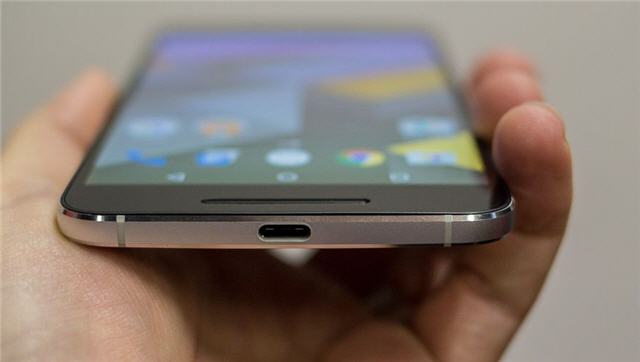 Reversible, Quick Charge Mobile Devices
New mobile devices with USB Type C connectors have some people upset because they have to buy new USB type C home chargers, car chargers and cables. There are 3 things I have to say about that:
Get used to it…
At least the connector is reversible
Thankfully the accessories are not expensive
Hey, I don't like to spend money when I don't have to either. Yet I must admit frustration when flipping the current charger cables each way to determine which is the correct way to fit in the plug and being paranoid of damaging the device by trying it the wrong direction.
The above pictured Nexus 6P smartphone was the reason I was first forced to look into USB-C or type C and once I found out it was reversible I calmed down about the change.
Heading over to Amazon I was further relieved to find out that there were some decent quality USB type C chargers and cables for reasonable prices. Let's face it: when some phone manufacturer pretty much forces you to pay $50 for what should be a $2 (and later will be) plastic protective case then how can you be upset paying $20 for a car charger or home charger?
USB Type C Accessories
USB-C Car Charger
If found this USB type C car charger from CheoTech at Amazon.com for just under $20 with a cable. The reviews were excellent for a device like this where so many are nothing but cheap junk.
CheoTech USB Type C Car Charger with Quick Charge 2.0 + AutoDetect
Here is a video review that I did on the CheoTech
Pick up the CheoTech USB-C Car Charger at Amazon
Micro USB To USB-C Adapter
For those of us with a drawer full of Micro USB cables who would rather make use of those cables than buy all new USB Type C cables, a USB-C to Micro USB adapter may be the way to go.
Offered on Amazon is a pair, yes, a 2 pack of these adapters that you plug the Micro USB cable into and then plug the adapter/converter into your USB-C slot on your newer device.
Again, based on previous buyer feedback and ratings I have selected:
USB-C to Micro USB Adapter, TechMatte USB Type C to Micro USB Convert Connector for OnePlus 2, Nexus 5X 2015, Nexus 6P; Upgraded and Approved to Meet USB-C Standard (2-Pack, Black)
Here is the quick video I did on this USB-C adapter from TechMatte:

Check out the TechMatte USB Type C To Micro USB Cable Adapter Converter